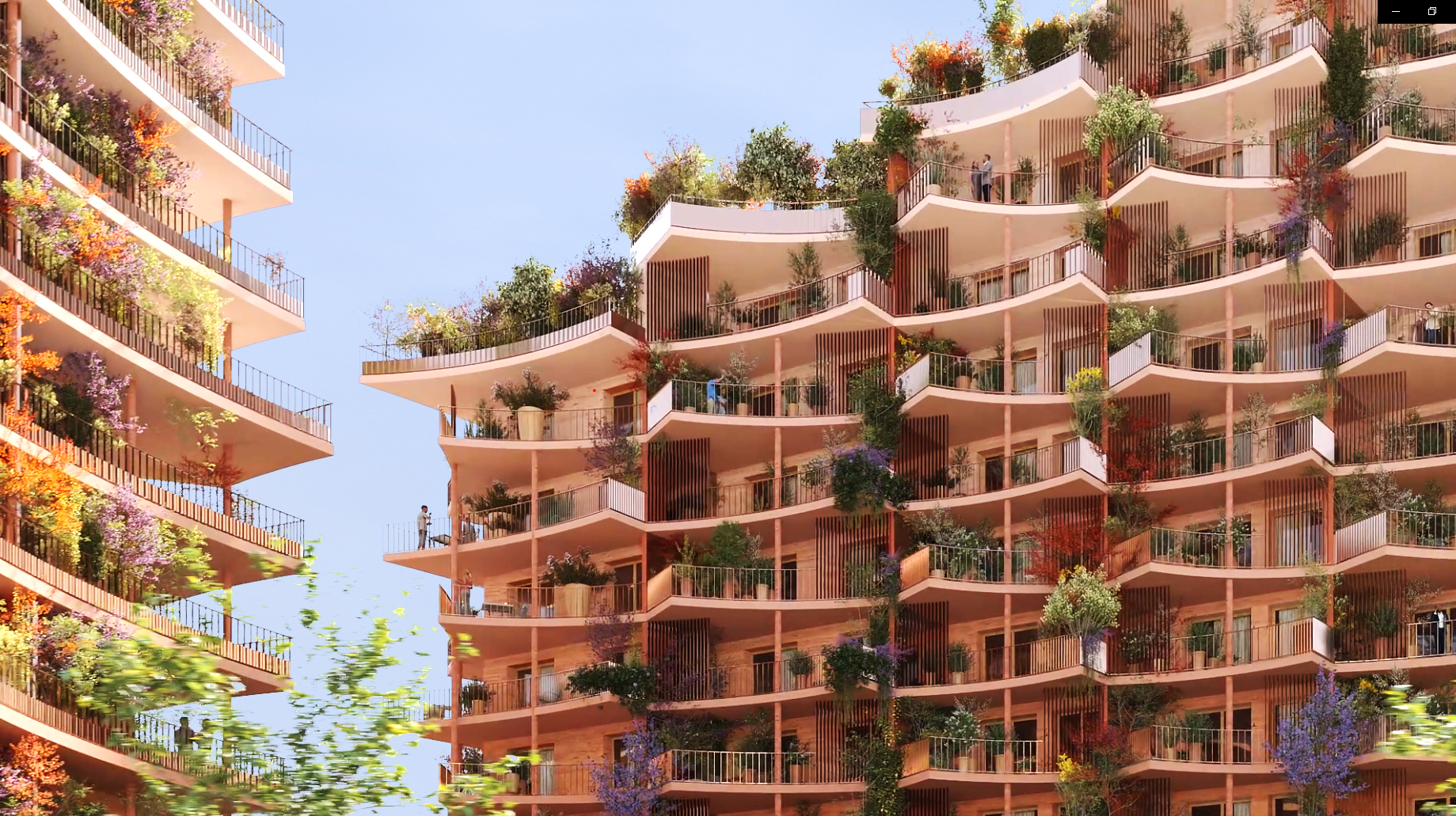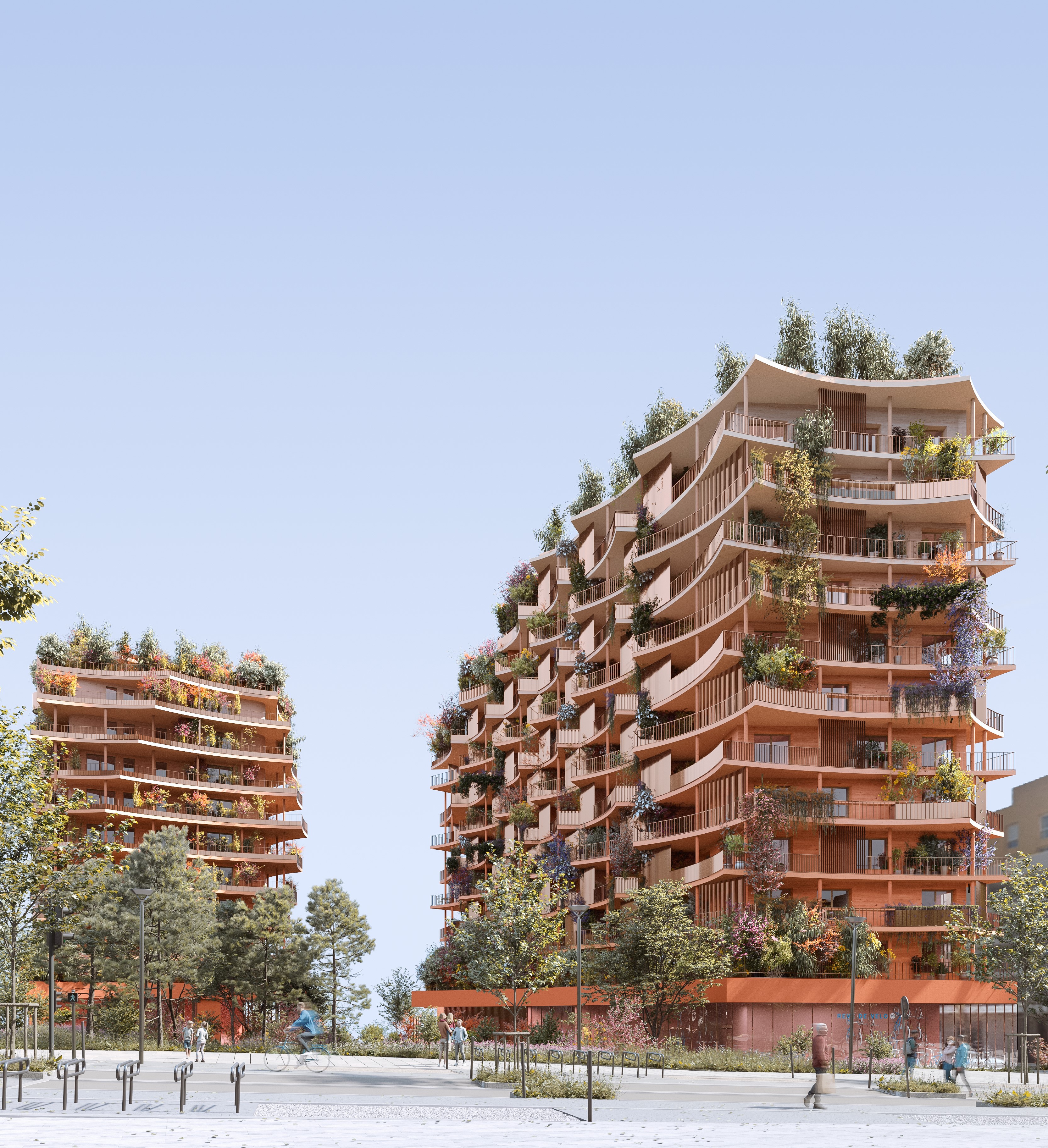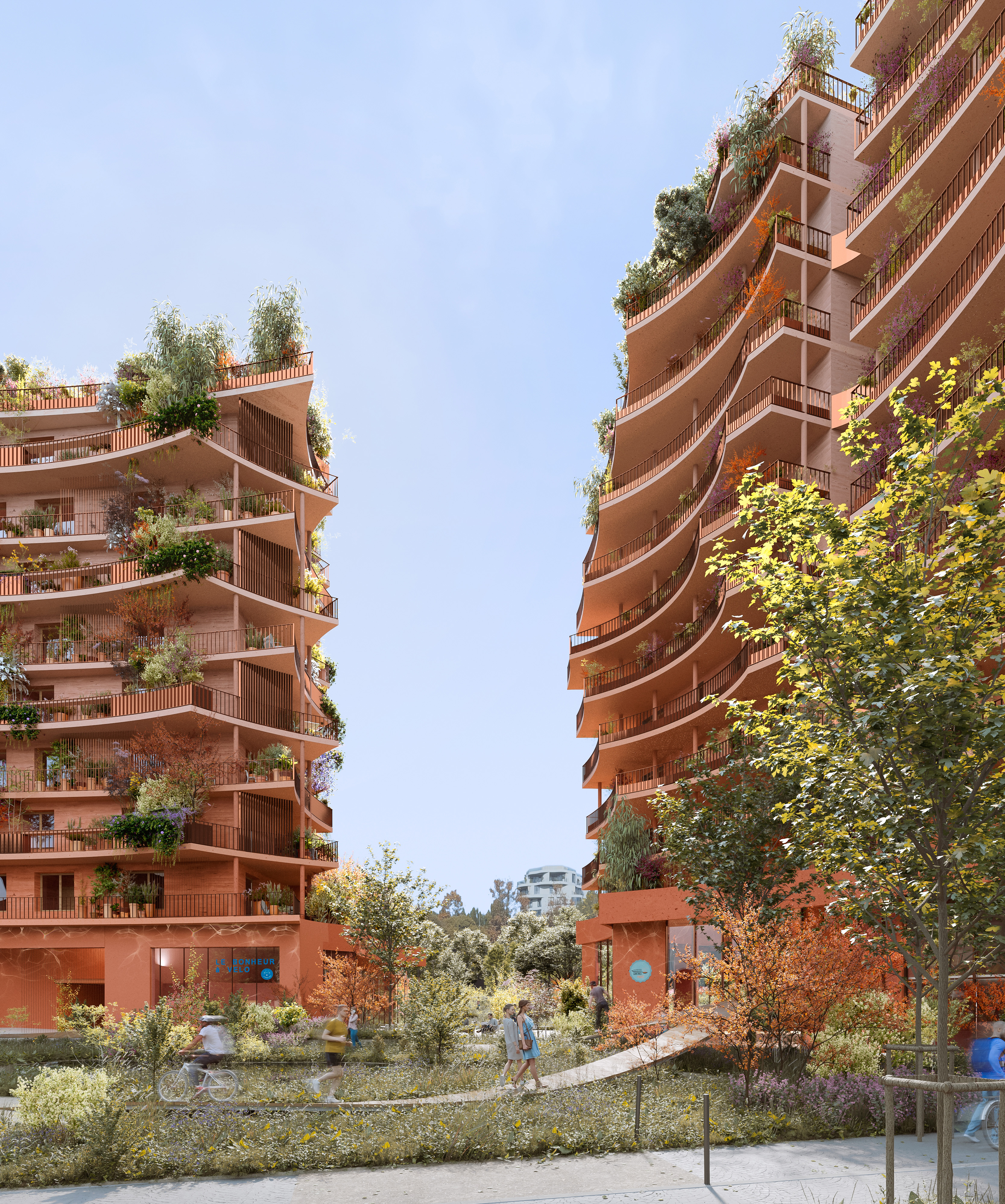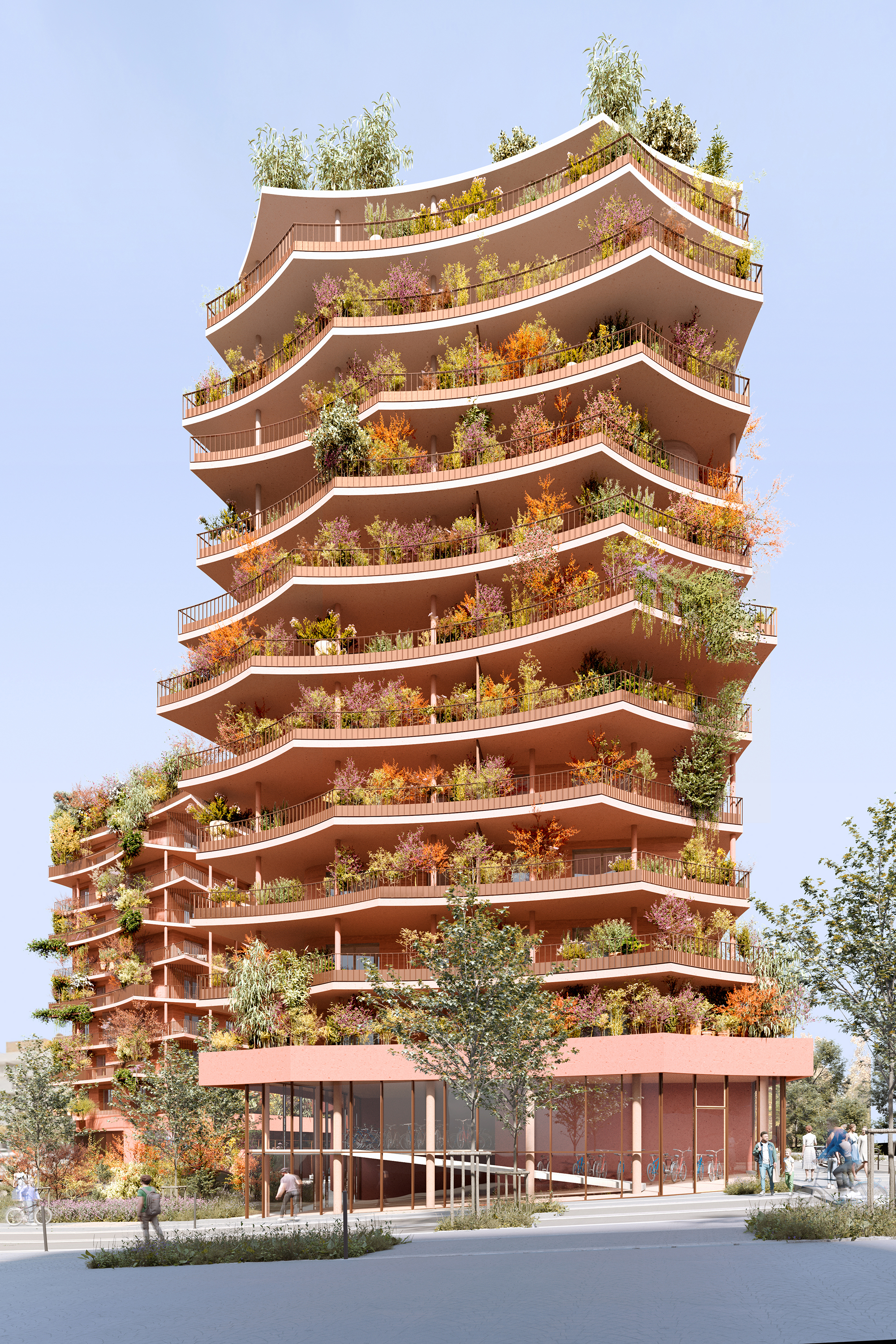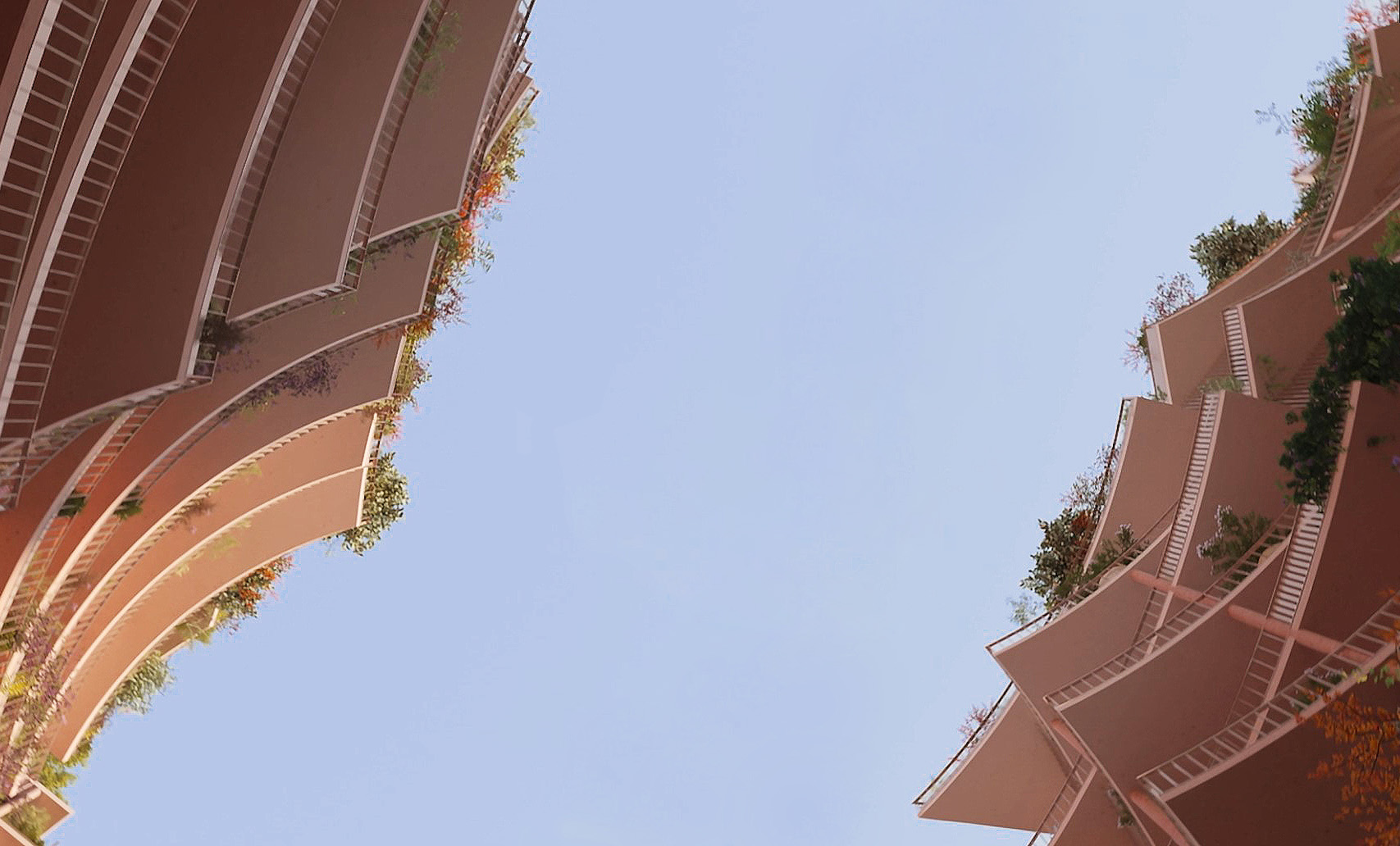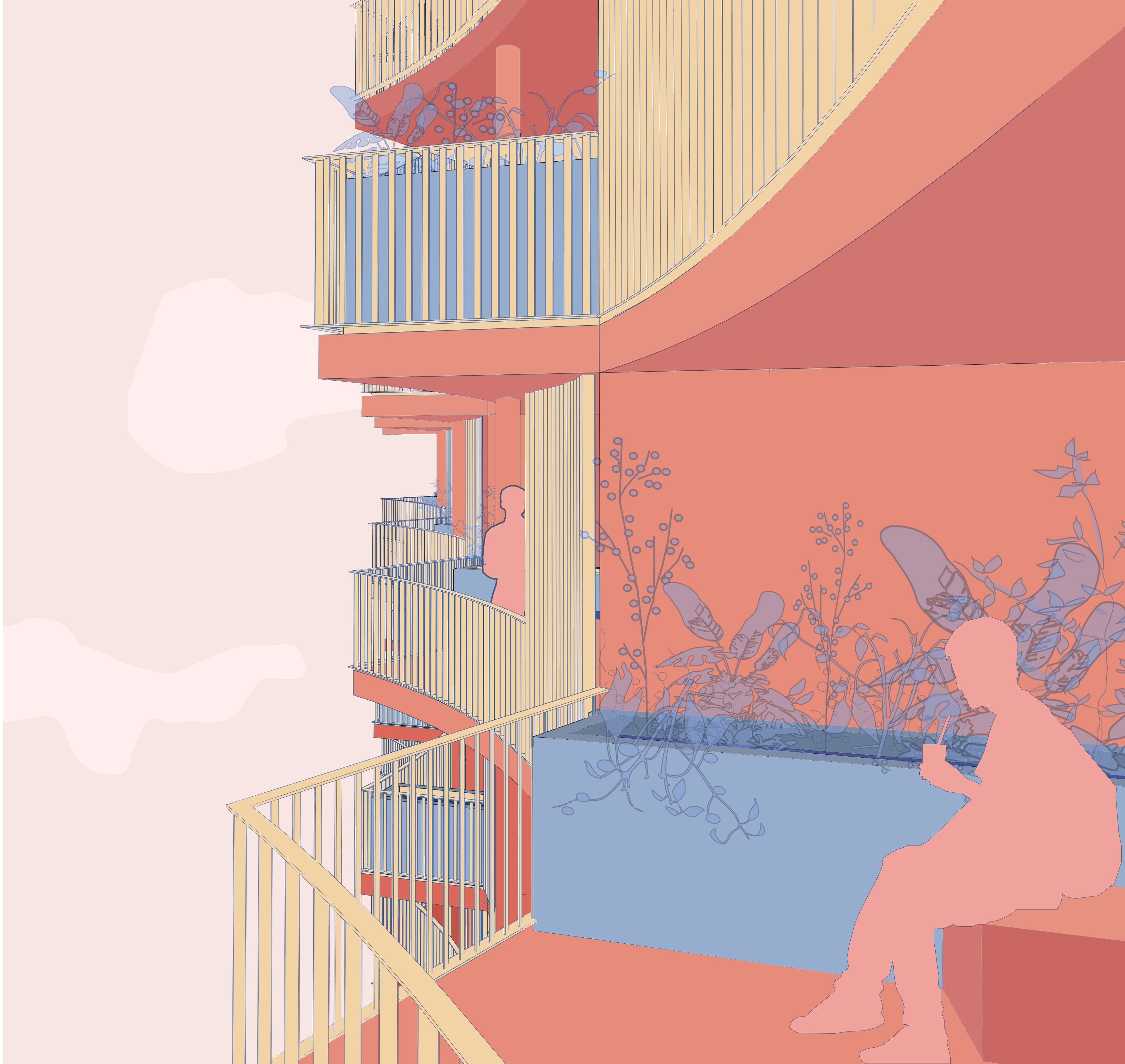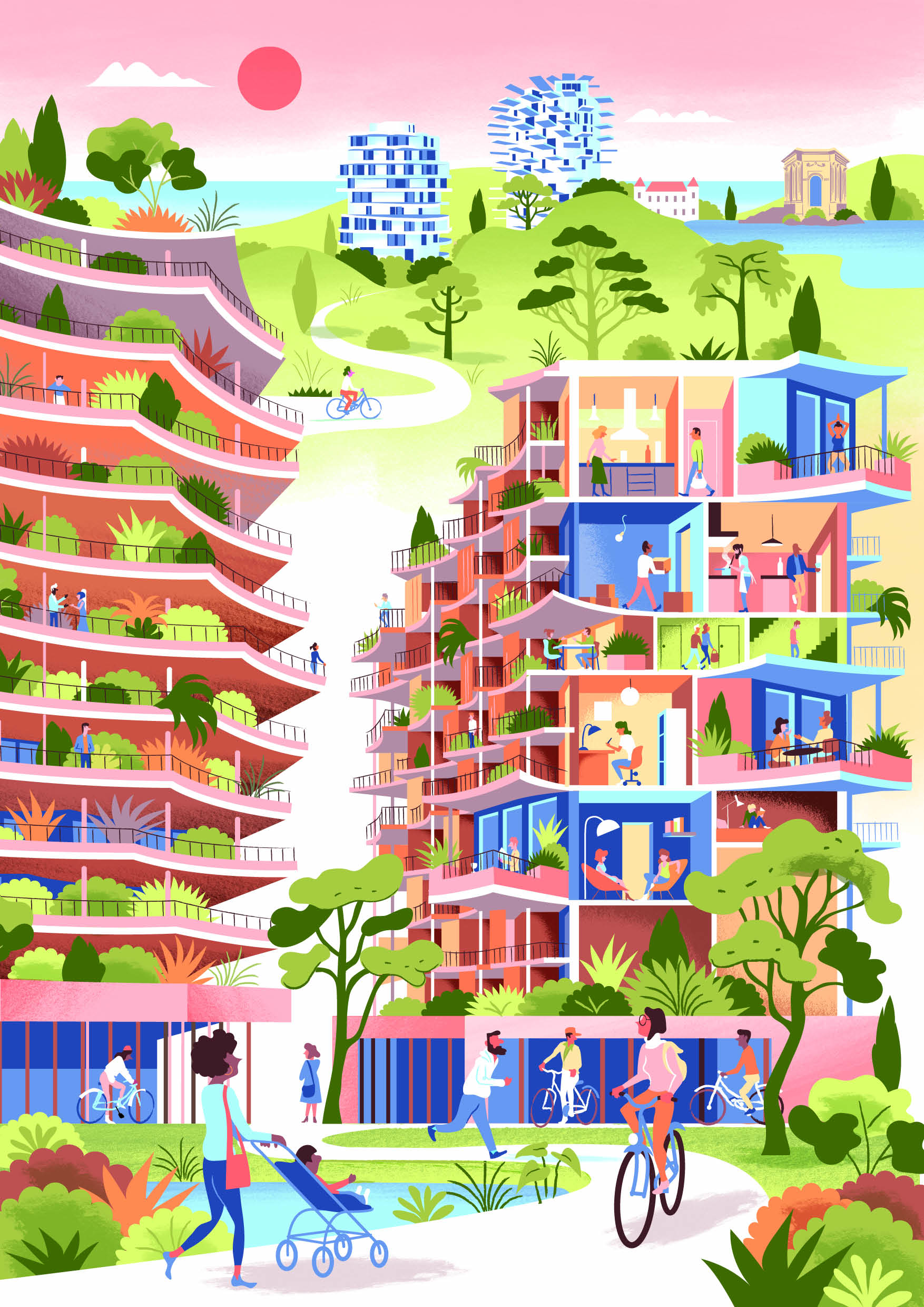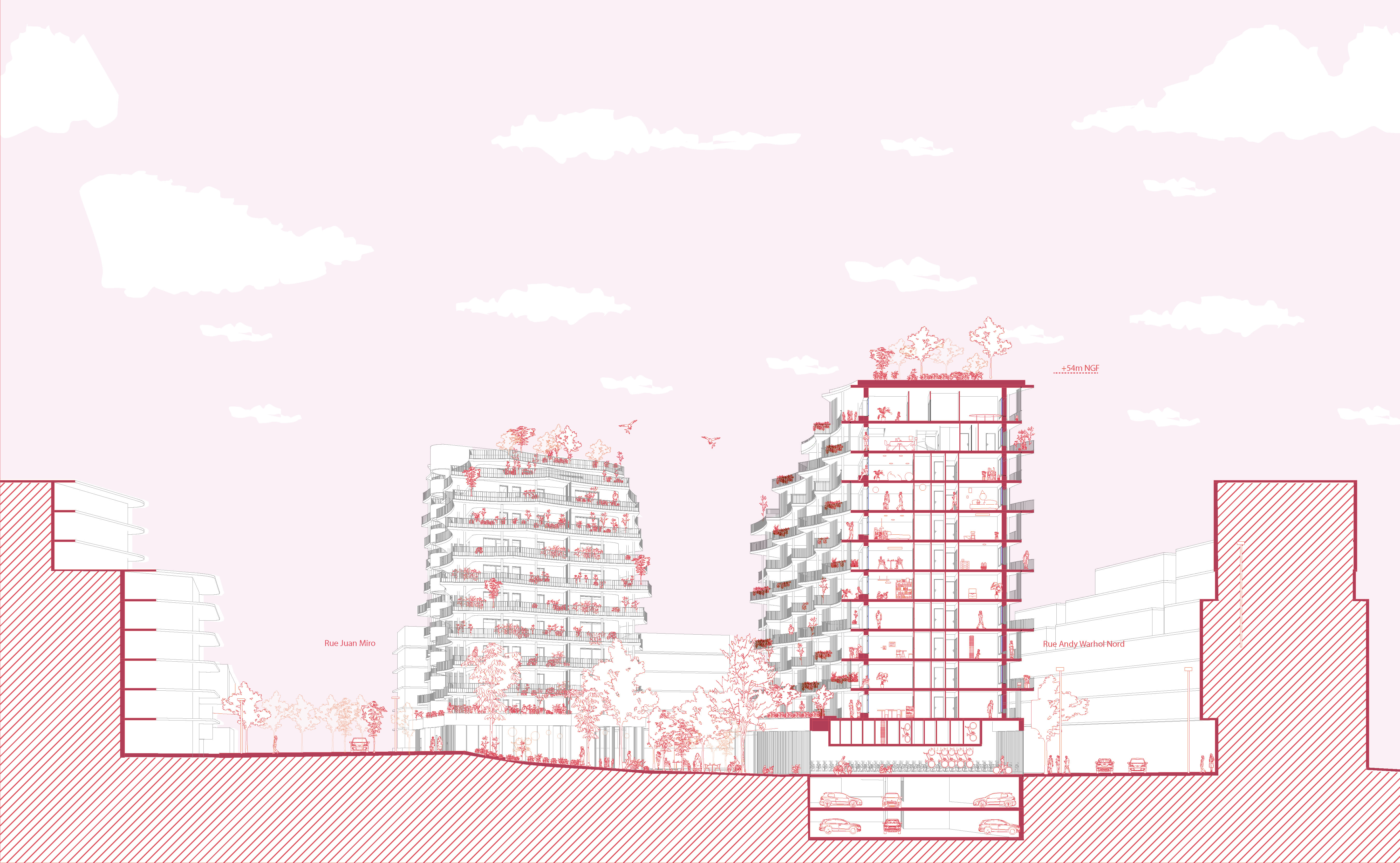 Manuguerra
Description
A Mediterranean ode
The Folie takes from the coral reef its ramifications and fragments, its far-reaching projections, and most of all, its faculty to lead permanent and mutual dialogue between habitat and surroundings.
A landmark between the city and the coast, La Folie is a matter of common interest. It participates in the territorial ambitions of metamorphosis; it connects Georges Charpak Park to Manuguerra Square and Folie Divine; it amplifies the amenities of Veloligne 4 and animates the district. Its layers with a decreasing grip as it rises sharpen its mass and limit the shadows of the plots, creating a shaded square.

The entire ground floor opens onto the city through a sophisticated topography. As a native reef where uses largely oriented towards cycling coexist with essential ecological functions, formalized by the presence of a phytodepuration basin and indigenous species.

La Folie creates a progressive journey from the city to the home, accompanying each inhabitant to his or her safe place and increasing spaces where to meet each other. From then on, the same care was taken with the circulation spaces, as with the dwellings: the staircases, the large landings and the bicycle rooms are naturally lit and ventilated. Some of the roofs are accessible, where you can dine with your neighbors, celebrate a birthday, etc...

The outdoor spaces -springboards over the city- are more than just rooms. They play with curves and projections to modulate their configurations; they play with heights, sometimes single and sometimes double, while managing to remain places of confidentiality. Filters, fixed furniture, vegetation inspired by the Garrigue and staggered rows are part of the range of systems implemented to give a domestic scale to the whole façades. The changing colorimetry, due to the progressive use of pigment in the raw earth, lifts the emergences and reinforces both their vibration and their verticality.

The extensive use of earth resources in facades and partitions bears witness to an approach that is as much embodied as it is committed: deliberately Mediterranean and deeply sustainable.
Program
112 housing units
Associative facilities
Shared spaces
Client
Ville de Montpellier
Serm, Sa3m
Team
Nexity, ITAR Architecture, NAS architecture, SemperVirens, Lab Ingénierie, Mobius, Cr!Terre, Cycles & Sources, Calder Ingénierie, BET Durand, Playgones, SOCOTEC, Copenhagenize Design Co., Cultiver la Ville, Bonheur à Vélo, Rêve de Vélo, Les Petites Cantines, Hurricane

images 3D : ailleurs studio
illustration : Alexandre Clérisse
Surface
8,000 m2 sp housing
730 m2 sp associative and commercial facilities
Prices / Awards
Rank 2