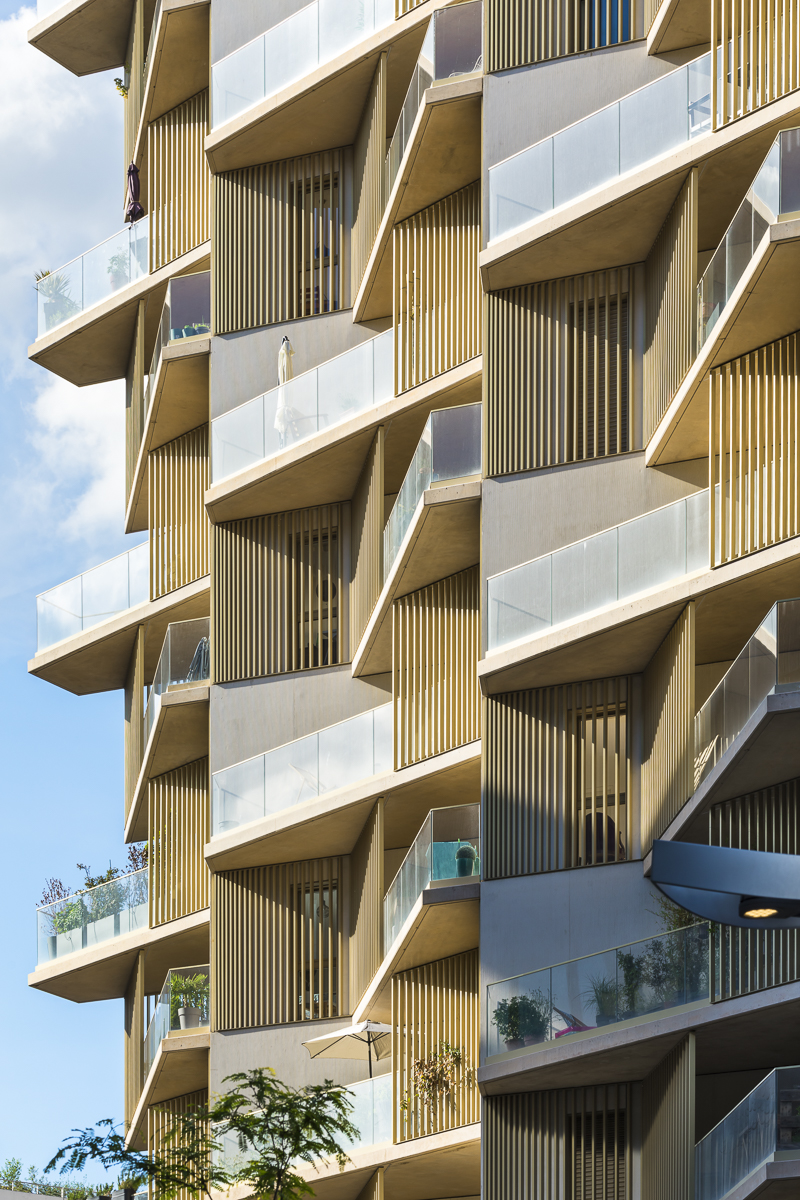 "Living in doubtful" #3 in Nice
Ingrid is invited by the Forum d'architecture et d'urbanisme and the Ordre des architectes PACA
The conference will be held in three acts, in the form of a journey from the city to the home, to illustrate the issues that go from the community to the individual, and from the shared to the refuge. In such a progression, architecture always obeys the logic of the territory and its history to enhance the experience and daily life. Together, let's bet on the collective and define tomorrow's balance between density and breathing, between architecture and nature, and between individual freedom and a sense of social link. Let's focus on the individual because the domestic space of collective housing is the concentrated stage where thoughts and personalities are formed. This conference proposes a gathering to testify that housing, the smallest urban unit, is nevertheless the key to a favorable posture in the face of the deep societal questioning of our times.
Conférence organisée dans le cadre de :
HABITER L'INCERTAIN
Cycle de conférences d'architecture et d'urbanisme
Nice / 2022-2023
conçu et porté par :
Conseil Régional de l'Ordre des Architectes Provence-Alpes-Côte d'Azur
Forum d'Urbanisme et d'Architecture

Alors que l'activité humaine est aujourd'hui l'un des principaux facteurs de transformation des conditions d'habitabilité
de nos territoires, cinq conférences à Nice en 2022 et 2023 alimenteront le débat d'idées en donnant la parole à des porteurs de propositions renouvelées pour penser l'architecture, la ville et le territoire, pour considérer notre rapport à l'environnement et pour questionner la manière dont nous occupons l'espace.
Comment aborder et penser le projet (comme moyen de donner forme à une approche à la fois théorique et contextuelle de la façon dont nous souhaitons "habiter le monde") à l'heure justement où le dit monde se voit confronté à des transformations physiques d'une rapidité qui n'a d'égale par ailleurs que la volatilité des schémas de pensée ?

L'Ordre des Architectes PACA et le Forum d'Urbanisme et d'Architecture joignent leurs forces, ainsi que leurs engagements respectifs
sur le débat d'idées et sur la pratique et la responsabilité sociétale des architectes, pour organiser à quatre mains un cycle de conférences à Nice. Celui-ci donnera la parole à des architectes et urbanistes européens qui ouvrent des champs de recherche et de réflexion partagée dans ces domaines, afin d'en souligner tant l'acuité des problématiques que le vaste potentiel de renouvellement des idées dont ils sont porteurs.
En 1989 déjà, une exposition d'architecture sur les questionnements de son époque s'intitulait "Temps sauvage et incertain" ; comment, dans le contexte d'aujourd'hui, composer avec la sauvagerie, et surtout faire de l'incertain non une simple fatalité subie, mais avant tout un ferment d'invention, un possible territoire à habiter ? Telle est la toile de fond de ces cinq interventions.
Programmation 2022
João Luís Carrilho da Graça, architecte (Lisbonne, Portugal)
Jana Revedin, architecte et docteure en architecture (Venise, Italie)
Programmation 2023
Ingrid TAILLANDIER, architecte, ITAR architectures (Paris)
Didier FIÚZA FAUSTINO, architecte, artiste (Paris)
Catherine RANNOU, architecte (Plouezoc'h / Brest)